AM4550 - Cecile Multifunction Leather Watch - Brown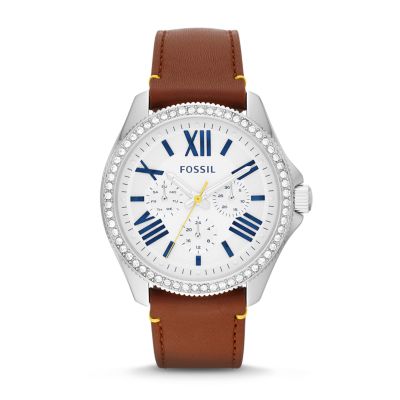 Fresh and fashionable, our chic Cecile comes splashed in vivid hues and rich neutrals. Nautical blue Roman numerals perfectly complement the smooth brown leather strap for a stylish look all its own.

Did you know this watch's strap is interchangeable? Check out all compatible 20mm watch straps for this design, or see all of our interchangeable watches for more shapes and styles.