SDI5476 - Paris Street Sign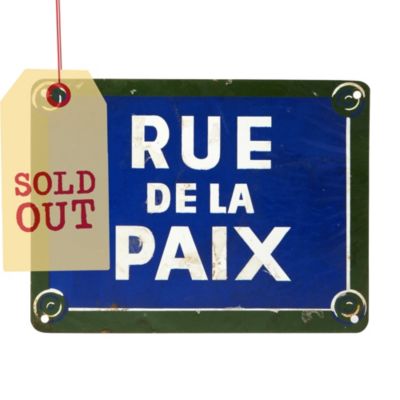 A fashionable shopping street in the center of Paris, the "Rue de la Paix" is best known for its jewelers and couture houses. Hang it on a wall to add a "belle" touch.

This is a second-hand vintage item. It is unique and we only have one for sale. This unique item is being sold "as-is" with no warranty. It cannot be returned. Sale is final.