SDI5496 - Vintage Rimini Sun Poster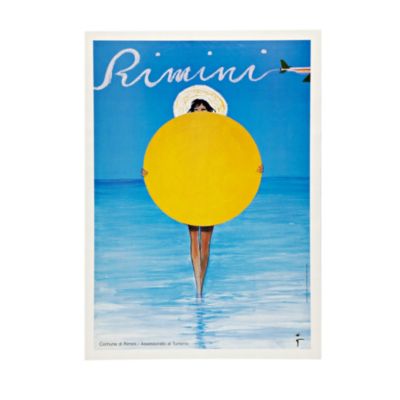 On the northeastern coast of Italy, the city of Rimini is known for being one of the most famous seaside towns in Europe (and the hometown of the celebrated film director Federico Fellini). In this one-of-a-kind vintage poster, the dreamy colors are certain to beckon you to the beach.

This is a second-hand vintage item. It is unique and we only have one for sale. This unique item is being sold "as-is" with no warranty. It cannot be returned. Sale is final.