SDI5500 - Vintage Semperit Tires Poster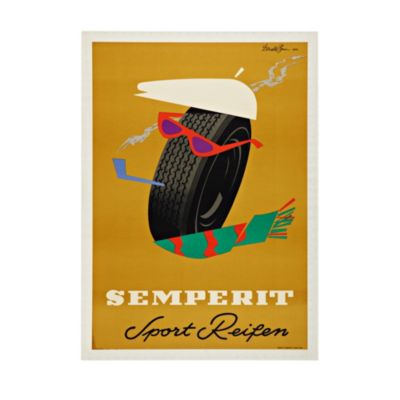 A one-of-a-kind piece of art, this 1930s vintage advertisement for Semperit, a tire company based in Vienna, has a laid-back and sporty look. It's the perfect gift for the automobile-lover, advertising fan or a special someone.

This is a second-hand vintage item. It is unique and we only have one. This unique item is being sold "as-is" with no warranty. It cannot be returned.