SDI5423 - Boxing Speed Bag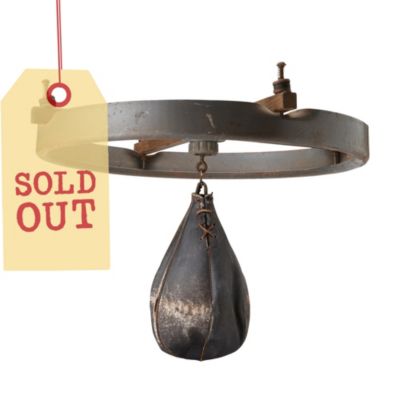 This vintage Boxing Speed bag is a knockout! A metal swivel mount with leather Everlast punching bag is the perfect wall decoration for a gym or study.

This is a second-hand vintage item. It is unique and we only have one for sale. This unique item is being sold "as-is" with no warranty. It may or may not be in working condition. Non-working items may not have all parts. Buyer assumes all risk associated with use of the item. Item cannot be returned. Sale is final.