FS4930 - Grant Chronograph Leather Watch – Dark Blue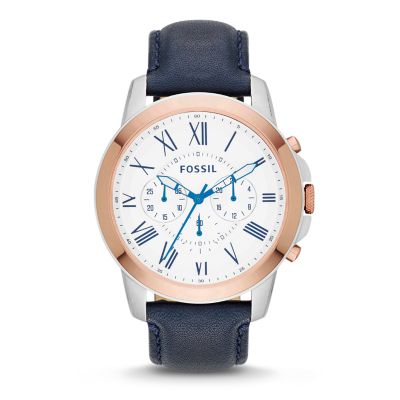 A lasting blend of old-school styling and contemporary construction, Grant is the kind of watch that's authentically Fossil. A dark blue leather strap makes it well suited for every occasion.

For this interchangeable design, check out all compatible 22mm watch straps for this design, or see all of our interchangeable watches for more styles and colors.