FS4793 - Machine Chronograph Leather Watch - Espresso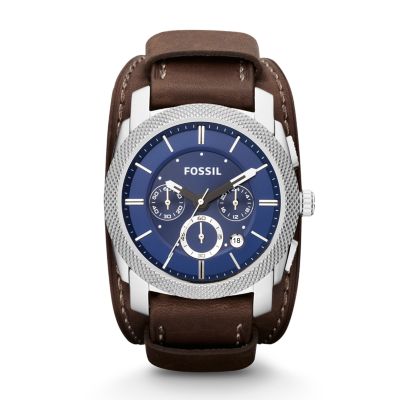 Our Machine stainless steel watch features subtle refinements such as a textured stainless steel case on a rich Heirloom leather cuff. The blue satin dial and exposed gears add a fresh, modern look.

Did you know this watch's strap is interchangeable? To check out our 24mm strap options, click here.