ME1138 - Townsman Multifunction Leather Watch - Blue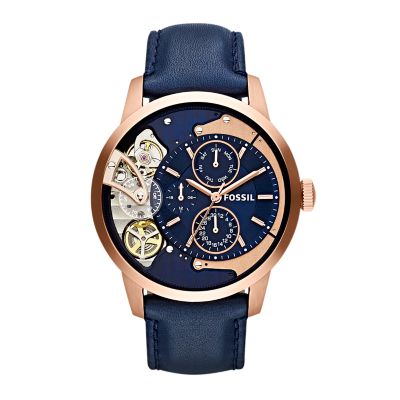 Our classic Townsman twist watches have the look and feel of an automatic but the timekeeping accuracy of quartz. With an exposed dial and supple leather strap, this multifunction is battery operated-so winding will never be on the agenda.

For this interchangeable design, check out all compatible 22mm watch straps for this design, or see all of our interchangeable watches for more styles and colors.