CH2870 - Retro Traveler Chronograph Silicone Watch - Black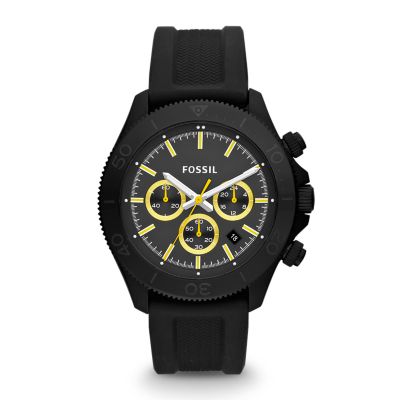 Tough in silicone, stylish in all black—this versatile timepiece features durable material that makes it always ready for action. This Retro Traveler watch also features a chronograph movement on a silicone strap.

Did you know this watch's strap is interchangeable? To check out our 22mm strap options, click here.