S221161 - Leather 22mm Watch Strap - Black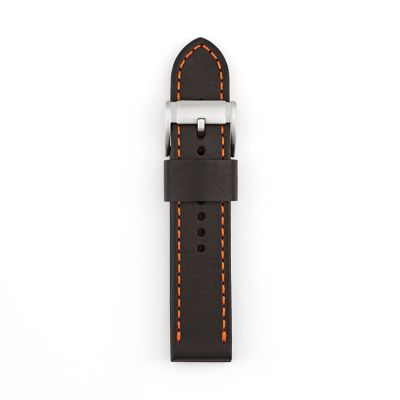 Smooth black leather and a bright orange contrast trim make this classic strap perfect for all your occasions. It fits any case with 22mm lugs.

Don't forget to check out all of our compatible 22mm watches for this design, or see all of our interchangeable watches for more styles and colors.