FS4870 - Grant Three-Hand Leather Watch - Brown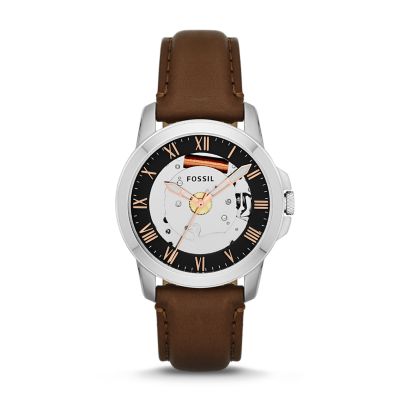 A perennial classic, Grant is one watch that truly epitomizes the timeless style of Fossil. A clear cutout dial—inspired by our skeleton series—and custom movement give this timepiece a dapper edge well suited for every occasion.

*Modeled after vintage clocks, our Roman numerals are uniquely designed to provide artistic balance to the dial. In order to create a sense of depth, we also layered the sub-eyes over the numerals, which gives them the effect of being cut off.