FS4879 - Narrator Three-Hand Leather Watch - Black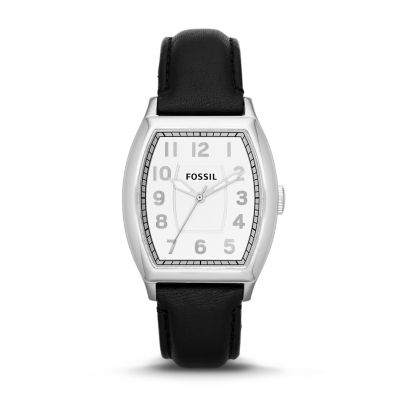 Conveying a story of simple, modern design, Narrator takes influence from vintage dress styles of the '50s. A square Tourneau-inspired case and easy-to-read numerals give it a classic look and feel, while a fresh, up-to-the-minute movement gives it a modernist edge.

Did you know this watch's strap is interchangeable? Check out all compatible 22mm watch straps for this design, or see all of our interchangeable watches for more shapes and styles.