AM4552 - The Aeroflite Three-Hand Date Leather Watch - Black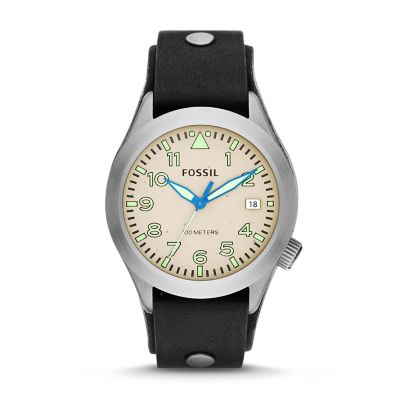 Aeroflite soars to the top of our list this season with a handsome black leather strap and striking steel case. From office attire to off-duty outfits, it's the ideal wrist essential for now-and for years to come.

*This timepiece's classic dial features an aged patina effect that gives it an authentically vintage look and feel.

Did you know this watch's strap is interchangeable? Check out all compatible 22mm watch straps for this design, or see all of our interchangeable watches for more shapes and styles.