AM4514 - The Aeroflite Three-Hand Leather Watch - Brown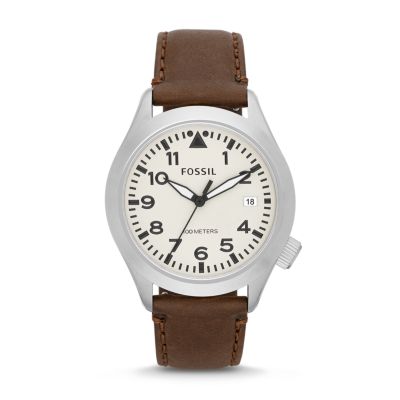 The perfect combination of unique and understated, The Aeroflite features an easy-to-read dial and supple leather strap. It's a can't-go-wrong classic minimalist watch that is both timeless and timely.

Did you know this watch's strap is interchangeable? Check out all compatible 22mm watch straps for this design, or see all of our interchangeable watches for more shapes and styles.