FS4889 - Dean Three-Hand Date Silicone Watch - Black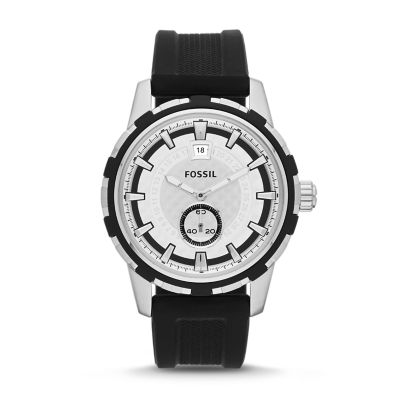 Favored for its sport-inspired silhouette, Dean stays true to our classic design with a sturdy silicone strap and thick case updated with a modern metallic dial and exposed date.

Did you know this watch's strap is interchangeable? Check out all compatible 22mm watch straps for this design, or see all of our interchangeable watches for more shapes and styles.