FS4920 - Grant Chronograph Leather Watch - Blue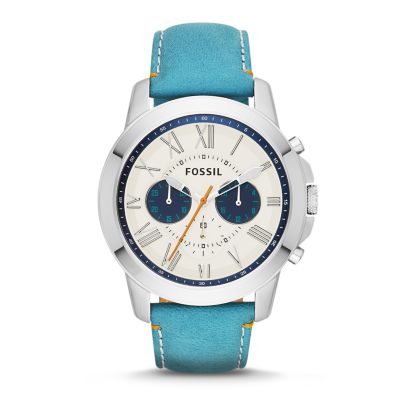 A lasting blend of old-school styling and contemporary construction, Grant is the kind of watch that's authentically Fossil. Freshened for the season with a soft cream dial and light blue leather strap, it's an all-around favorite for the modern man.

Did you know this watch's strap is interchangeable? Check out all compatible 22mm watch straps for this design, or see all of our interchangeable watches for more shapes and styles.