FS4939 - Grant Brown Leather Watch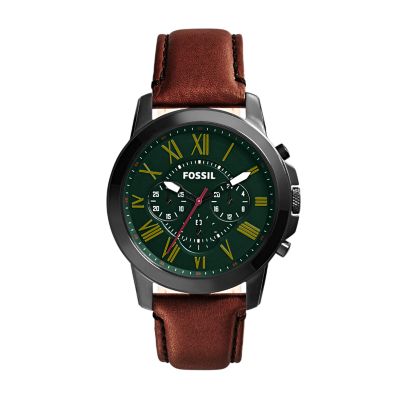 There's nothing quite like our one-of-a-kind Grant. Designed with a new green dial and bright yellow indices, this essential chronograph balances the streamlined appeal of a dress watch with masculine details for an all-around timeless look. 

*Modeled after vintage clocks, our Roman numerals are uniquely designed to provide artistic balance to the dial. In order to create a sense of depth, we also layered the sub-eyes over the numerals, which gives them the effect of being cut off.