FS4930 - Grant Blue Leather Watch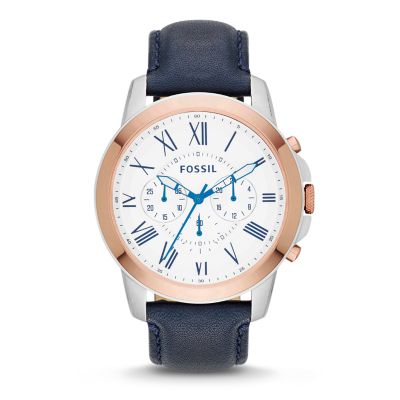 A lasting blend of old-school styling and contemporary construction, Grant is the kind of watch that's authentically Fossil. A dark blue leather strap makes it well suited for every occasion. 

*Modeled after vintage clocks, our Roman numerals are uniquely designed to provide artistic balance to the dial. In order to create a sense of depth, we also layered the sub-eyes over the numerals, which gives them the effect of being cut off.