JR1446 - Nate Three-Hand Leather Watch - Black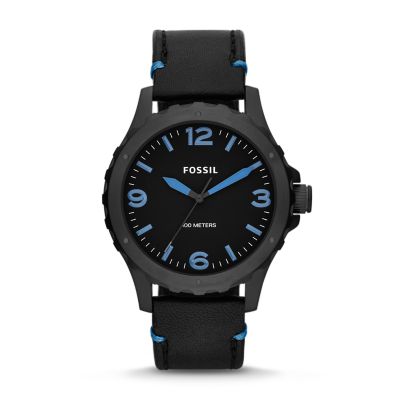 This season, the all-black trend gains new depth with eye-catching pops of electric blue and stark white. Designed with a fresh mid-size case and thick leather strap, Nate is a standout for the style-conscious guy.

Did you know this watch's strap is interchangeable? Check out all compatible 22mm watch straps for this design, or see all of our interchangeable watches for more shapes and styles.