JR1394 - Keaton Chronograph Leather Watch - Black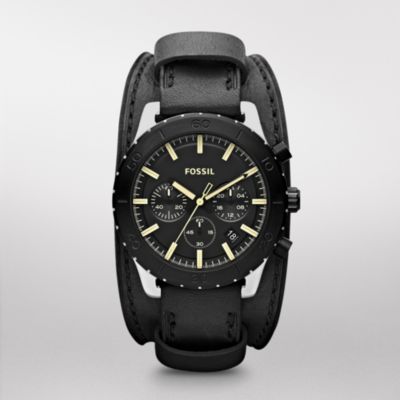 Make a statement with our Keaton stainless steel and leather watch. We think the black-on-black details give this watch a sporty look you'll love. This Keaton watch also features a chronograph movement.

Did you know this watch's strap is interchangeable? To check out our 22mm strap options, click here.