FS4545 - Dean Chronograph Leather Watch - Black with Rose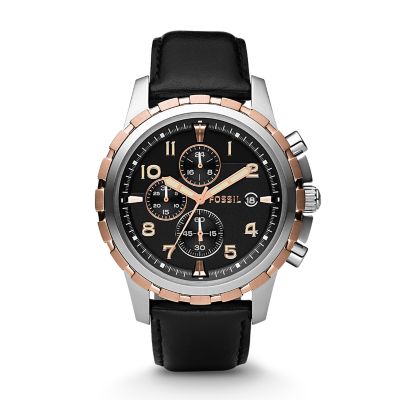 One of our most classic styles, Dean gets an of-the-moment update with rose gold-tone dial plating. The chronograph functioning and black leather strap make this watch perfect for everyday wear.

Did you know this watch's strap is interchangeable? To check out our 22mm strap options, click here.