FS4487 - Machine Chronograph Silicone Watch - Black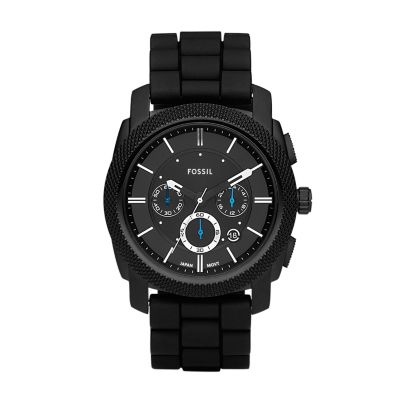 This chronograph watch features a knurled case that's sure to get noticed. The black silicone strap mimics a metal bracelet for a truly interesting timepiece.

Did you know this watch's strap is interchangeable? To check out our 24mm strap options, click here.