FS4628 - Machine Silicone Watch - Black with Orange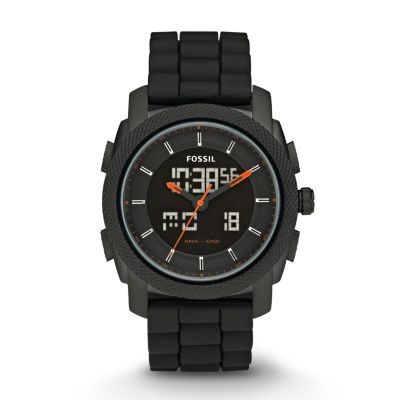 Deep tones add depth to our tech instrument-inspired watch. A silicone strap ensure a comfy fit, and both analog and digital functionality keeps you in sync.

Did you know this watch's strap is interchangeable? To check out our 24mm strap options, click here.