FS4766 - Grant Chronograph Leather Watch – Grey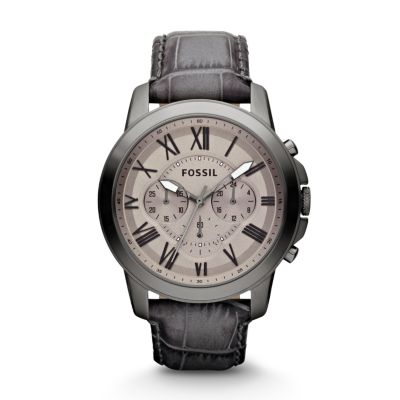 Inspired by the simplicity of vintage timepieces, our Grant watch combines polished stainless steel and rich croco-embossed leather for a look that's classic and refined. Roman numerals set against a gunmetal dial make this an irresistibly stylish piece. This Grant watch also features a chronograph movement.

Did you know this watch's strap is interchangeable? To check out our 22mm strap options, click here.