ME1098 - Mechanical Twist Leather Watch – Brown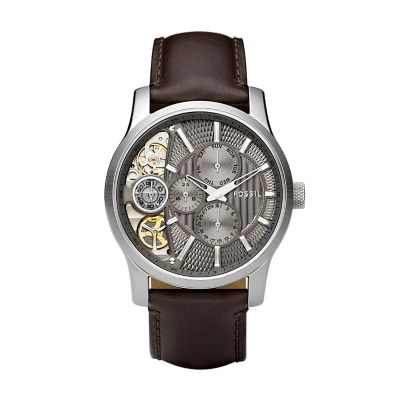 With a textured dial, our rich leather Mechanical watch is a classic piece for today. We've created a window in the dial to reveal the inner workings and gears of this must-have twist timepiece.

*Our Twist watch has the look of an automatic combined with the accuracy of a quartz movement.