AM4384 - Decker Three Hand Silicone Watch - Black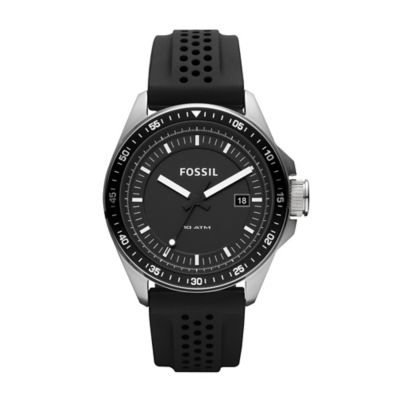 We love Decker's classic design and aviation-inspired details. With a versatile silicone strap and black dial, this sporty watch is perfect for every day. This Decker watch also features a three hand movement.

Did you know this watch's strap is interchangeable? To check out our 22mm strap options, click here.