JR1422 - Nate Chronograph Silicone Watch - Red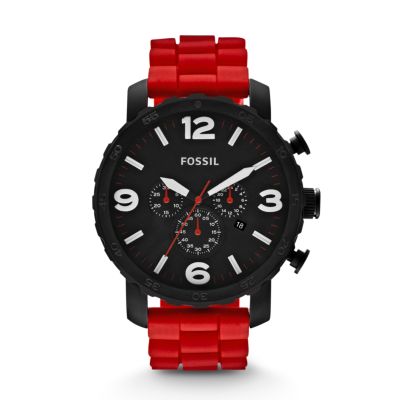 Our military-inspired Nate has a laid-back yet rugged feel with its oversized dial and sporty silicone strap. It looks great dressed down with your favorite pair of denim and a crisp, white tee.This Nate watch also features a chronograph movement.

Did you know this watch's strap is interchangeable? To check out our 24mm strap options, click here.