ES3536 - Wrist Pop Three-Hand Date Leather Watch – Tan with Blue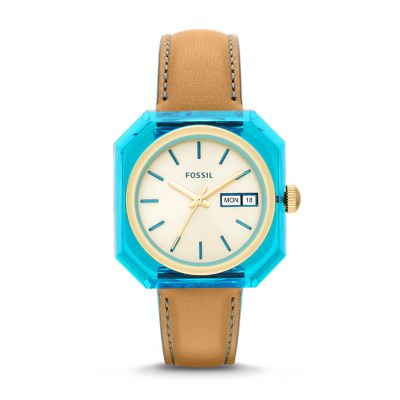 Inspired by a vintage candy shop, our new Wrist Pop collection features vibrant nylon cases, reminiscent of your favorite sugar confections. Paired with a natural leather strap backed in bright blue, this timepiece features a highly scratch-resistant finish.

Did you know this watch's strap is interchangeable? Check out all compatible 18mm watch straps for this design, or see all of our interchangeable watches for more shapes and styles.