SDI5507 - Vintage Wallpaper Lithograph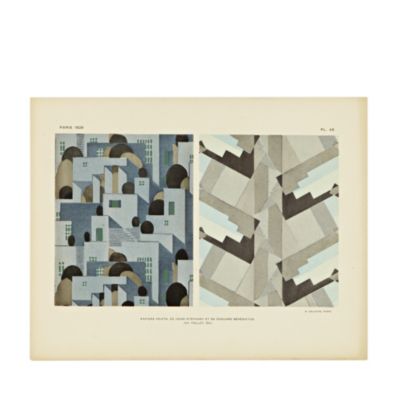 In 1928, Henri Stephany and Edouard Benedictus created this eye-catching wallpaper print with geometric shapes and bold colors. Place this unique, one-of-a-kind copy in a drawing room or living area to show it off.

This is a second-hand vintage item. It is unique and we only have one. This unique item is being sold "as-is" with no warranty. It cannot be returned.