SDI6112 - Between The Acts: Little Cigars Tin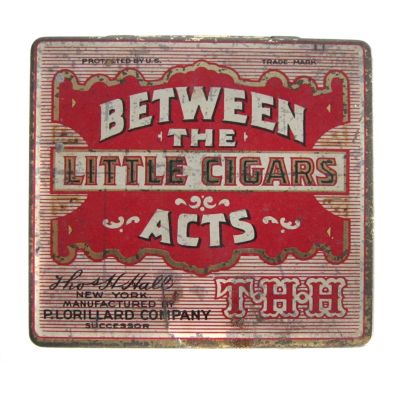 Originally used to hold cigars to smoke between acts in a play or performance, our antique tin is perfect for stashing keys, coins and other small treasures.

This is a second-hand vintage item. It is unique and we only have one for sale. This unique item is being sold "as-is" with no warranty. It cannot be returned. Sale is final. It is sold as a decorative item only. Not recommended for use as a food or beverage container.