SDI6162 - Petite Enamel Tea Cups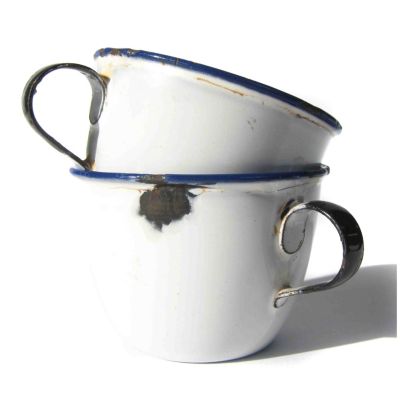 We love the charming details of this sweet antique tea set. With a lovely blue rim, it's the perfect gift for a vintage enthusiast. This set contains a pair of enamel teacups.

This is a second-hand vintage item. It is unique and we only have one. This unique item is being sold "as-is" with no warranty. It cannot be returned. It is sold as a decorative item only. Not recommended for use as a beverage container.