SDI5458 - Vintage Mini Tennis Rackets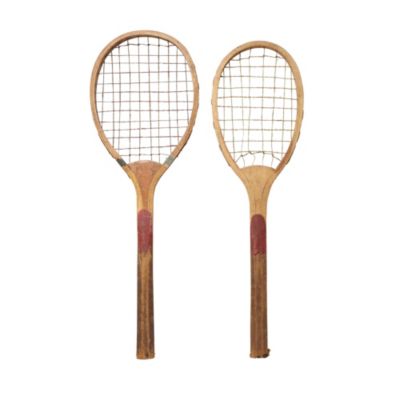 Whether you love the sport or the design of classic sports equipment, these mini, wooden tennis rackets are a unique vintage find. This set includes two rackets.

This is a second-hand vintage item. It is unique and we only have one for sale. This unique item is being sold "as-is" with no warranty. It cannot be returned. Sale is final. It is sold as a decorative item only.