SDI5460 - Vintage Sports Patches Collection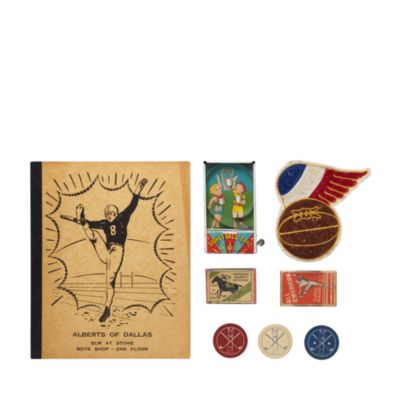 This sport curio collection includes a hodgepodge of unique vintage items: a mini basketball game, two vintage matchboxes, three golf tokens, a basketball patch, and a football journal. It's the perfect gift for a sports enthusiast.

This is a second-hand vintage item. It is unique and we only have one. This unique item is being sold "as-is" with no warranty. It cannot be returned.