SDI5456 - Vintage Wooden Bowling Ball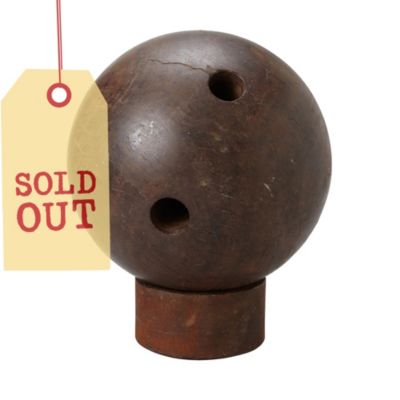 Crafted in the early 1900s, this vintage wooden bowling ball has knocked over its fair share of pins. An interesting feature? It only has two finger holes.

This is a second-hand vintage item. It is unique and we only have one for sale. This unique item is being sold "as-is" with no warranty. It cannot be returned. Sale is final. It is sold as a decorative item only.