SDI6290 - Canvas Jeep Radiator Bag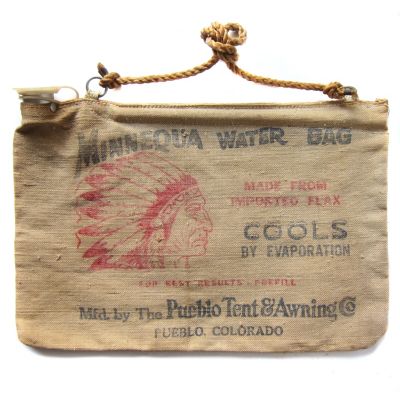 Once used to cool Jeep radiators in hot weather, this heavy canvas water bag is rugged and refined addition to your vintage collection.

This is a second-hand vintage item. It is unique and we only have one. This unique item is being sold "as-is" with no warranty. It cannot be returned. It is sold as a decorative item only. Not recommended for use as a beverage or food service container.