SDI5935 - Hook and Chain Folk Art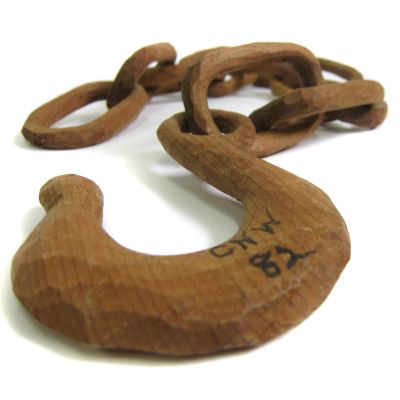 Carved from a single wood block, this antique hook and chain is a perfect vintage addition to a shelf or wall.

This is a second-hand vintage item. It is unique and we only have one. This unique item is being sold "as-is" with no warranty. It cannot be returned.