SDI6023 - Those Ships Cross - Stitch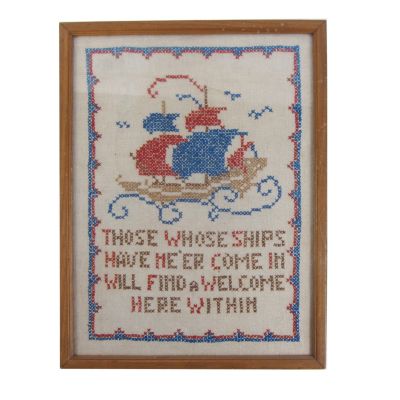 Encased in its original wood frame, this nautical cross-stitched adage is a unique addition to any wayfarer's collection.

This is a second-hand vintage item. It is unique and we only have one. This unique item is being sold "as-is" with no warranty. It cannot be returned.