SDI5902 - Bird's Eye Banjo Ukulele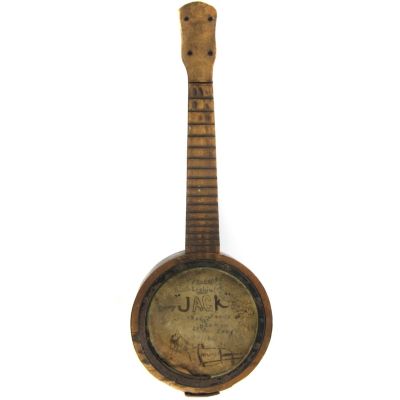 Handcrafted from beautiful bird's eye maple wood with whimsical doodles on the canvas head, our 1900s banjo ukulele is a campfire conversation-starter.

This is a second-hand vintage item. It is unique and we only have one for sale. This unique item is being sold "as-is" with no warranty. It cannot be returned. Sale is final.