SDI6225 - Thunderbird Pin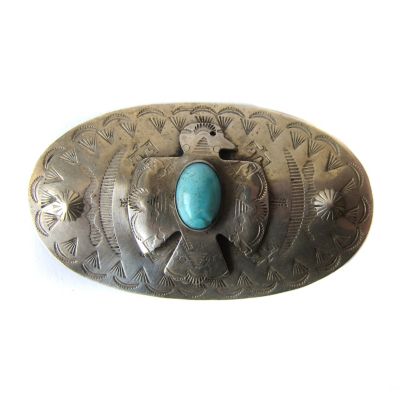 Fasten this Southwest-inspired pin to an outfit or bag for a vintage look. Engraved with a unique thunderbird motif and decorated with a bold turquoise stone, it's a charming addition to your jewelry box.

This is a second-hand vintage item. It is unique and we only have one. This unique item is being sold "as-is" with no warranty. It cannot be returned.

This item is not available to customers in California.