SDI6172 - Deer Park Railroad Water Bottle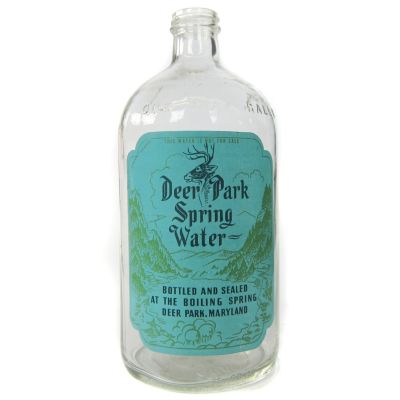 Freshen your flora with an original glass water bottle from Deer Park Railroad, an early 1800s purveyor of natural spring water.

This is a second-hand vintage item. It is unique and we only have one for sale. This unique item is being sold "as-is" with no warranty. It cannot be returned. Sale is final. It is sold as a decorative item only. Not recommended for use as a beverage container.