SDI6152 - Lunch Pail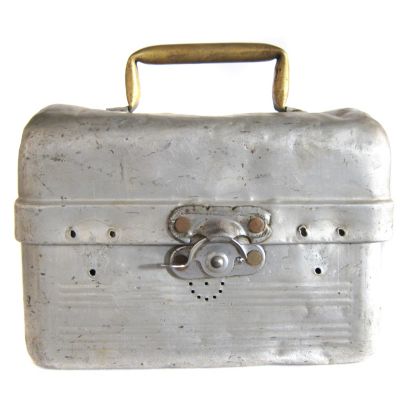 Assembled from found hardware, our lunch box is a delightful vintage find. Use it to store knick-knacks or display it on a shelf.

This is a second-hand vintage item. It is unique and we only have one. This unique item is being sold "as-is" with no warranty. It cannot be returned. It is sold as a decorative item only. Not recommended for use as a beverage or food service container.