SDI5966 - Tell-Time Clock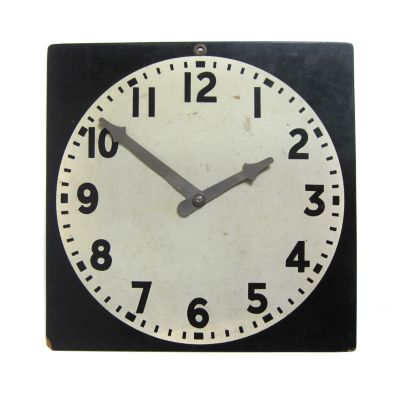 Time is of the essence to capture our 1950s classroom clock. Classic timepieces like these are a wall accent that never goes out of style.

This is a second-hand vintage item. It is unique and we only have one for sale. This unique item is being sold "as-is" with no warranty. It may or may not be in working condition. Non-working items may not have all parts. Electrical items may have a cut electrical cord. Buyer assumes all risk associated with use of the item. It cannot be returned. Sale is final.