SDI5903 - Barbour's Irish Flax Thread Box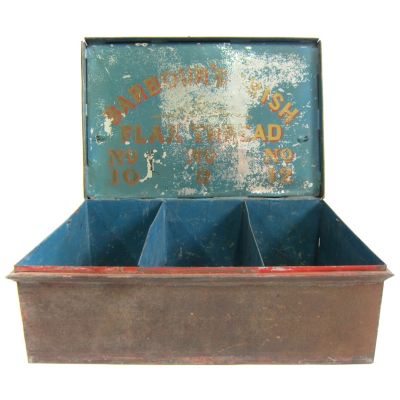 A Barbour's Irish Flax Thread box gives a folk-art edge to your decor. Once displayed on a linen store counter, this metal box features a charming hand-painted advertisement on the inside.

This is a second-hand vintage item. It is unique and we only have one for sale. This unique item is being sold "as-is" with no warranty. It cannot be returned. Sale is final.