SDI6236 - Leather Souvenir Bifold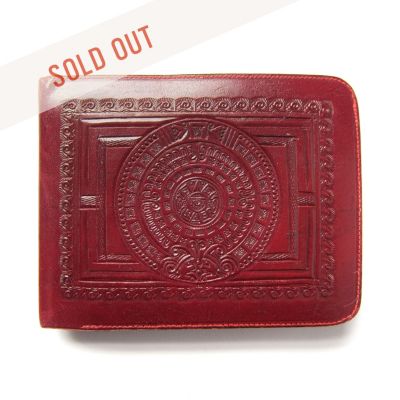 Discovered at a roadside souvenir shop, our vintage red bifold—embossed with a Mexican motif—is prepared to hold all your pennies, nickels and dimes.

This is a second-hand vintage item. It is unique and we only have one for sale. This unique item is being sold "as-is" with no warranty. It cannot be returned. Sale is final.

Not available to customers in California.