SL4591 - Sydney Zip Phone Wallet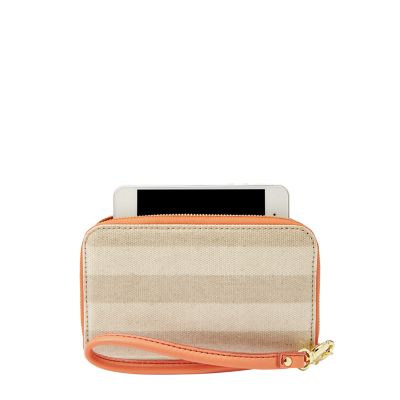 Subtle stripes get freshened for the season in coated canvas with a bright pop of watermelon. Made to be just the right size to hold your essentials, our chic Sydney makes a wonderful wallet or charming clutch.

This product is compatible with the iPhone® 4/4s, iPhone® 5, and Samsung Galaxy S4®.