JF86817 - Heart and Key Charm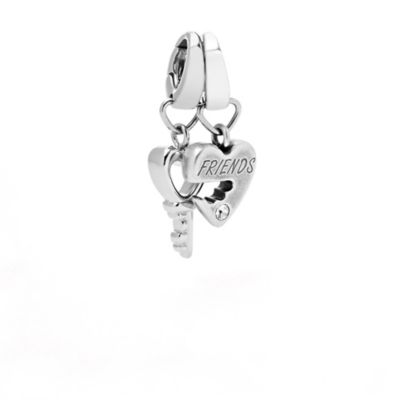 We love how perfectly these stainless steel heart and key charms fit together. Give one charm to a friend or clip both on a bracelet or necklace; they're a perfect gesture of friendship.

Start building your charm collection today! Click here to see charm starters.