ES3522 - Chelsey Multifunction Leather Watch - Brown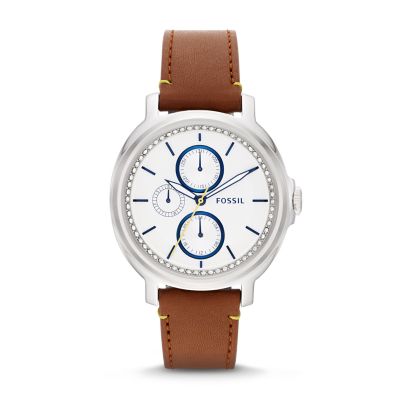 With a natural leather strap in a soft luggage hue and sparkling crystal concave ring, our Chelsey watch presents an elegant alternative to the season's rainbow brights, seamlessly blending into your wardrobe.

Did you know this watch's strap is interchangeable? Check out all compatible 18mm watch straps for this design, or see all of our interchangeable watches for more shapes and styles.