ES3233 - Emma Three Hand Leather Watch - White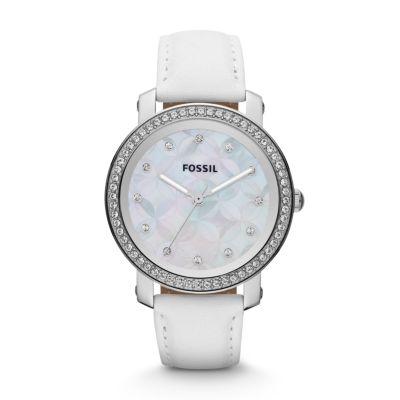 Our Emma timepiece features an unmatched level of detail, while still keeping an heirloom-inspired vibe. For spring, we updated this special watch with a lustrous mother-of-pearl finish, sparkling crystal embellishments, and a white leather strap.

Did you know this watch's strap is interchangeable? To check out our 18mm strap options, click here.