ES3360 - Chelsey Multifunction Leather Watch - Dark Brown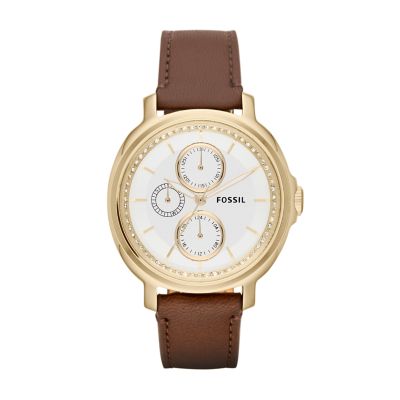 Designed with a natural brown leather strap and brushed with a gold-tone finish, our chic Chelsey timepiece lends itself perfectly to day-to-night dressing. This Chelsey watch also features a multifunction movement.

Did you know this watch's strap is interchangeable? To check out our 18mm strap options, click here.