ES3357 - Chelsey Multifunction Leather Watch - Sage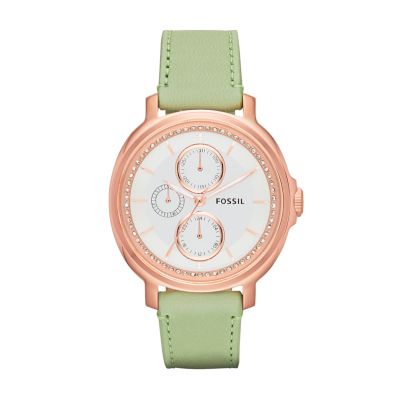 Designed with a natural sage leather strap and brushed with a rose finish, our chic Chelsey timepiece lends itself perfectly to day-to-night dressing. This Chelsey watch also features a multifunction movement.

For this interchangeable design, check out all compatible 18mm watch straps for this design, or see all of our interchangeable watches for more styles and colors.